How We Started.
Our humble beginnings
Founded in the Philippines by eight agricultural engineering honor students in 1966 at Central Mindanao University (CMU), our organization continues to transform the lives of members and help them become better and productive citizens. Conduct of our members is guided by our three core values: honor, service and loyalty.
From its selective membership that only accepts engineering students, the fraternity has expanded eligibility to include qualified sophomore college students – regardless of academic discipline. The academic standard, however, remains the same: members are expected to maintain a satisfactory academic standing.
Membership is primarily earned during college days and members usually find themselves longing for the unique camaraderie and genuine friendship when they leave the portals of their alma mater. Today, numerous alumni chapters have been established around the globe.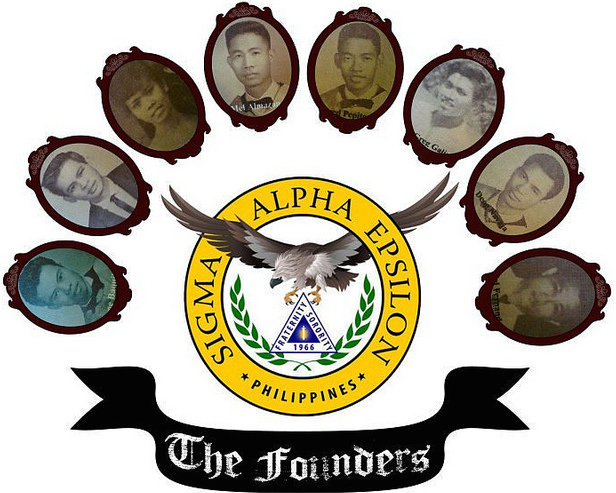 Our Vision
The vision of SAE is to live in a community where all people are honest. It is a place where there is no corruption, people are generous and those in power are not greedy, everybody does their work passionately, and leaders use their power for the welfare of everybody, especially those who have less in life.
Our Mission
The mission of SAE is to teach all members practice living like genuine brothers and sisters and to develop the full potential of the human resources; intellectually, socially, and spiritually, in order to empower them singly or severally to lead in all aspects of human endeavors both in private and public life.
Evolution of Our Logo
The unique brand that represents us through the years